It has unfortunately been a very long time since I have posted :( But we all know that scary looming deadlines and busy new terms at university don't leave alot of time for other things! I have also been having a few little hiccups with my photo hosting website- they decided to change all my photos to a horrid 'upgrade to pro! bandwidth exceeded!' sign, for about a month.
But no worries! All is now back in working order and I can start posting properly again :)
So... Here is my latest creation.
(Well, when I say latest, I had made it in August in preparation for the autumn- it is my favourite season after all)
I found and bought the pattern for this cape 'Lindsay #6055' on the BurdaStyle website here last winter, with the intention of making it for last winter! But due to a severe lack of funds, I was unable to buy the necessary fabric. However, over the summer I was able to hunt around for the perfect fabric- an Old English tweed-like fabric that feels very soft and hangs nicely. I also purchased some beautiful lining fabric which I think you can see in some of the pictures? I may add a close up at a later date just to show the detail.
The pattern was actually rather easy to follow, but I made some of my own changes here and there. The tricky part was the double jetted pocket, they are so fiddly!
In some of your comments, I have noticed some people would prefer to see my creations actually being worn rather than being displayed on a mannequin! As this is quite tricky to do on my own, I took the boy out yesterday to take a few photos of the cape. I'm home for the weekend from uni, so we went on a little stroll through the local woodland :)
The sunbeams were so pretty through the trees!
My little boots are from asos.com.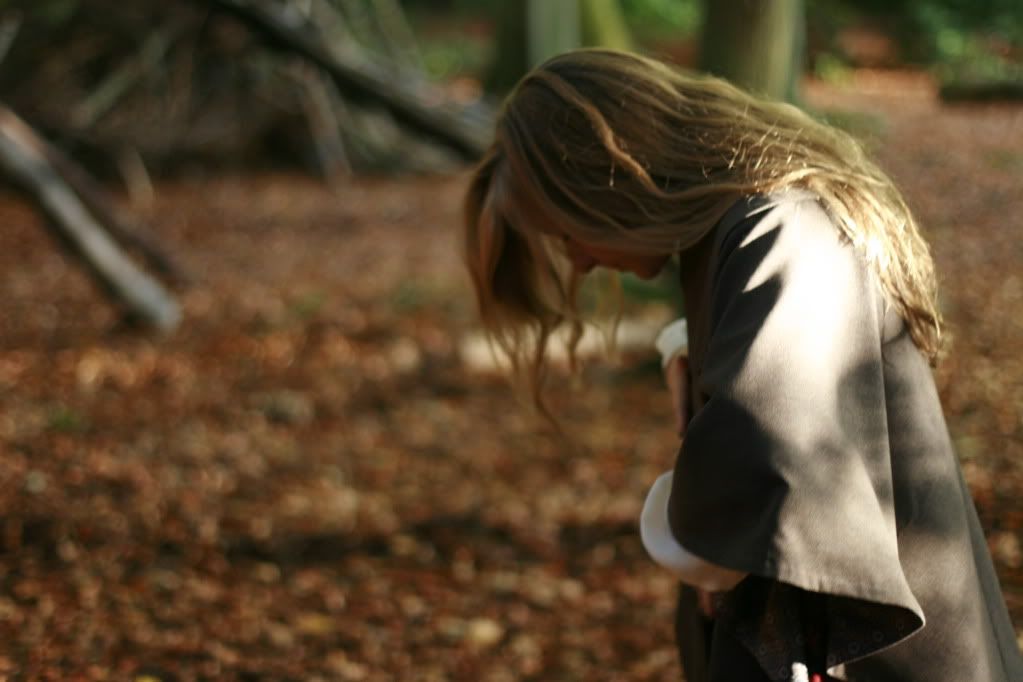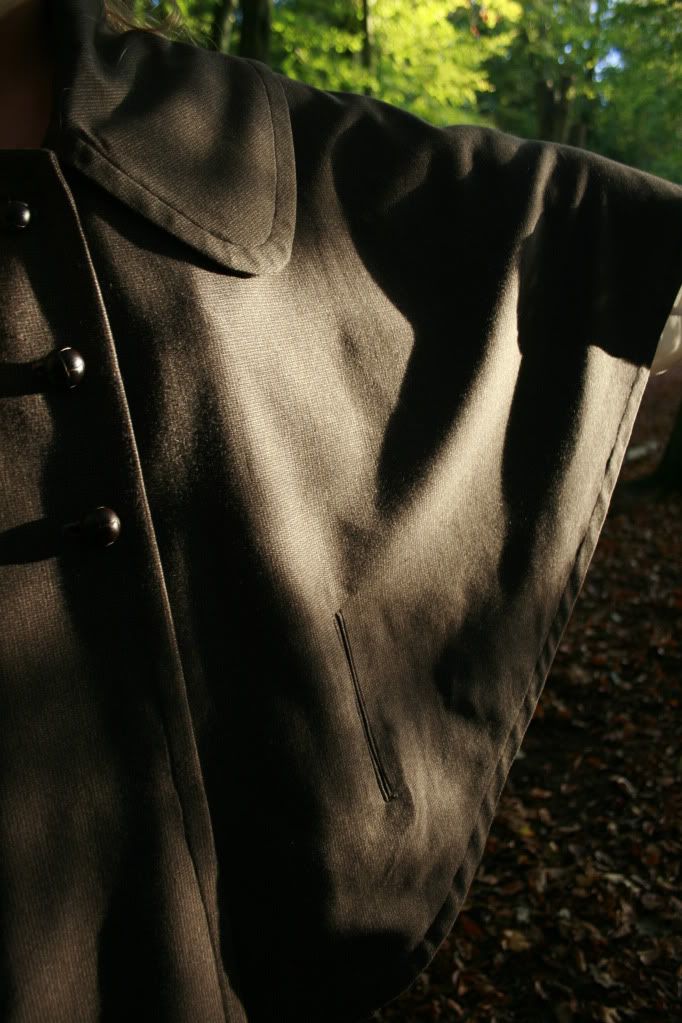 Also pictured is a floral dress I made myself from an old skirt found at a car boot, and my blouse is from a charity shop. My tapestry bag is handmade, and from ebay!
I hope you enjoyed the post!
p.s, I was very excited to be greeted with '100 followers' when I logged in this morning, YAY!
Maybe I'll do a giveaway after all :)